DECIDUOUS/ THORN FOREST
OF RÍA LAGARTOS BIOSPHERE RESERVE
Yucatán, México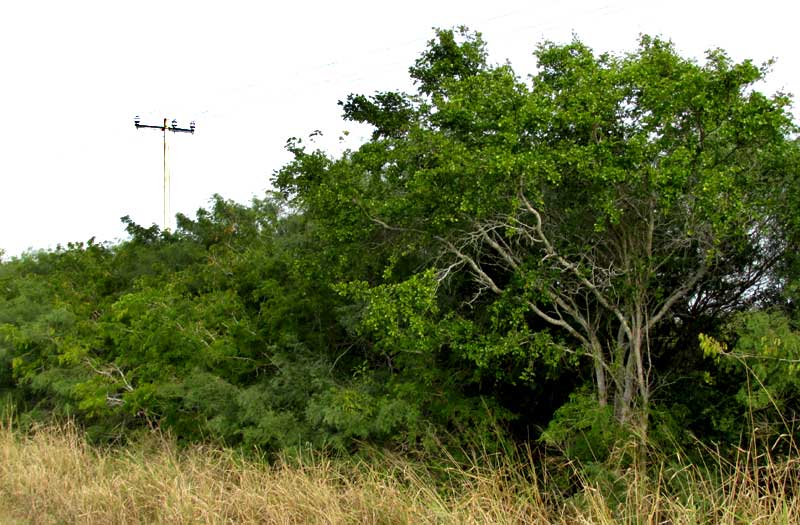 Deciduous forest as seen from the highway where land is a meter or more above the high water level.
NOTE:Deciduous forests consist of woody plants who lose their leaves seasonally. In our area, deciduous trees lose their leaves during the dry season. A large proportion of these trees belong to the Bean Family, typically with compound leaves divided into several to many small leaflets, and often with thorny stems. Their legume-type fruit pods are often woody or leathery, containing hard beans. Roots of Bean Family species bear mycorrhizal fungus associations that "fix" atmospheric nitrogen to a form other organisms can use, thus "fertilizing" the soil they grown in.
CACTI:
BEAN FAMILY MEMBERS:
NON-BEAN FAMILY MEMBERS: