PETÉN ECOSYSTEMS
OF RÍA LAGARTOS BIOSPHERE RESERVE
Yucatán, México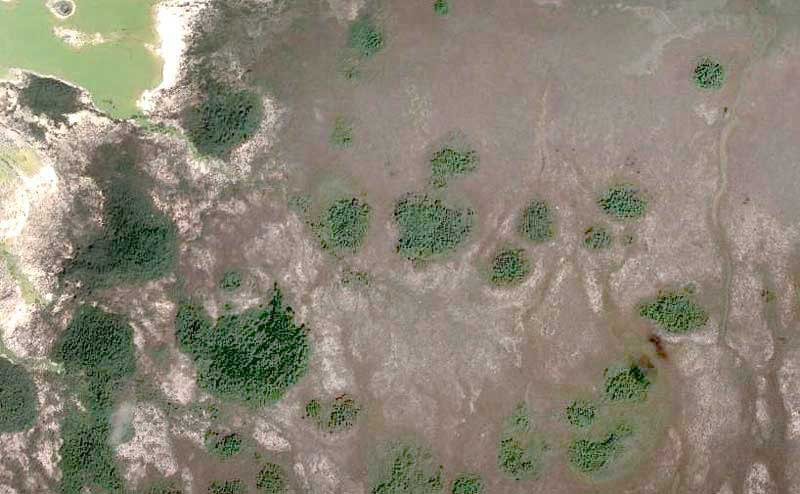 Green, island-like clusters of trees -- the petén ecosystems -- speckle the marshy, grassy, frequently innudated lowlands at the far end of the estuary, at the eastern extreme of the biosphere reserve.
A petén is an
island of trees
of various kinds surrounded by marshy or swampy wetlands where trees are lacking. In our area, often a petén may occur in open, freshwater ponds or on a mound. Many plant species might be found in a petén, but here is a list of those most commonly found.
Characteristic plants of petén ecosystems
(click on names to see them and learn more):
CENTER OF A MOUNDED PETÉN:

MIDDLE GROUND OF A MOUNDED PETÉN:

PERIMETER OF A MOUNDED PETÉN:

ANIMALS IN THE PETÉN: