MARSHES
OF RÍA LAGARTOS BIOSPHERE RESERVE
Yucatán, México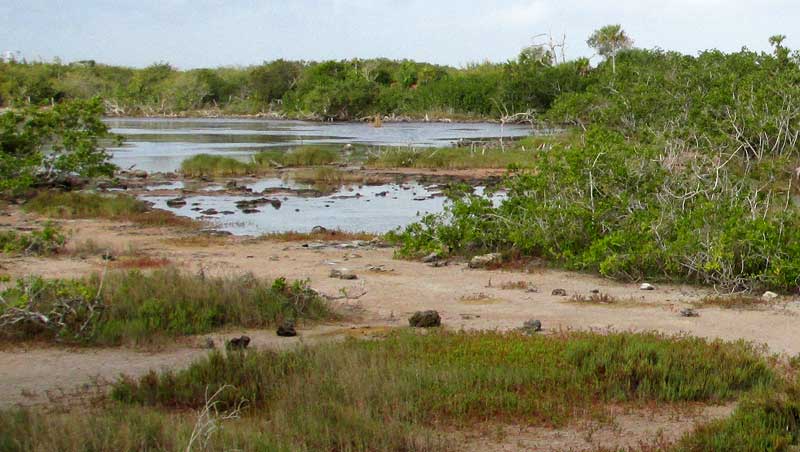 Marshes such as the one above have water that may be permanent or missing during the dry season. The vegetation is dominated by low shrubs and herbaceous members of the Grass and Sedge Families. The deep soil is clayey, containing much organic material.
The water is brackish to fairly sweet. If storms or high tides have flooded an area with seawater, it'll be more brackish. If the area recently was dry, but now rains have filled the low areas, it'll contain little salt, though salt residue in the soil from past floodings of seawater will make it at least a little salty.
TYPICAL PLANT SPECIES:

Blodgett's Paspalum, Paspalum blodgettii

ANIMALS TO LOOK FOR:

Snail Kite, Rostrhamus sociabilis
Limpkin, Aramus guarauna
White-tail Deer, Odocoileus virginianus