BIRDING TRIP REPORT
Text & Photos by Dick & Marjie Tipton
Akumal-Sian Ka'an-Puerto Morelos-Xcalak-Bacalar-Calakmul-Cobá-Río Lagartos
We arrived by air in Cancun on Jan 30, 08 and departed for home on Feb 13th. My wife and I are just beginning to enjoy bird watching and as our trip progressed became more and more intrigued with the wonderful bird population found in the Yucatan. We saw many birds which we could not identify but many others we could with the help of Howell's guide.
Our trip started with a stay at Akumal. There were many birds in and around the bay. We did a boat tour at the Sian Ka'an Biosphere with CESiaK. Excellent!! Also visited the botanical garden at Puerto Morelos. The garden doesn't open until 8:00 AM but by stopping by the day before we were able to purchase tickets for the next day and the gate guard let us in at 6:00 AM.
Next we moved to Mahahual for 3 days. Hurricane Dean really did a job on Mahahaul and the mangroves along the coast but as we traveled south to Xcalak the birding improved.
Next 3 days at Bacalar staying at the Villas Ecotucan. A wonderful location for birding along the fresh water lagoon in their 100 acres of undeveloped property.
Next we visited the Calakmul Archaeological site south and west of Chetumal. The road into the ruins was full of birds as was Calakmul. There are two small lagoons along the road in, which were also very good.
Our next route took us north through Coba and on to Rio Lagartos. A boat tour with Diego Nuñez at Rio Lagartos Expeditions was one of the highlights of our vacation.
All in all we identified and photographed almost 150 new species for us. Many more birds were seen but not identified. Some of our favorites included:
Reddish Egret
Yellow-crowned Night Heron
Boat-billed Heron
White Ibis
Roseate Spoonbill
Greater Flamingo
Northern Jacana
Black Skimmer
Plain Chachalaca
Ocellated Turkey
Crested Caracara
Laughing Falcon
White-fronted Parrot
Olive-throated Parakeet
Squirrel Cuckoo
Pygmy-owl
Violaceous Trogon
Golden-olive Woodpecker
Pale-billed Woodpecker
Lineated Woodpecker
Great Kiskadee
Masked Tityra
Yucatan Jay
Brown Jay
Buff-throated Woodcreeper
Keel-billed Toucan
I have attached a few photos. Thanks for your help
Dick and Marjie Tipton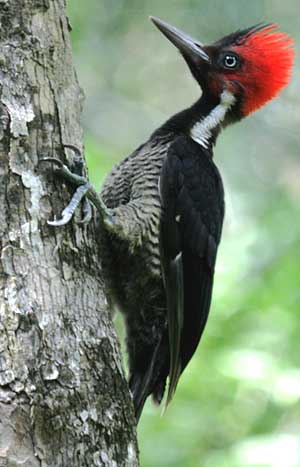 Lineated Woodpecker, Calakmul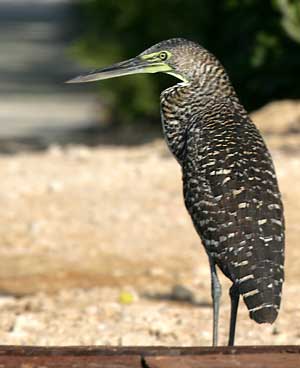 Bare-throated Tiger-Heron, Akumal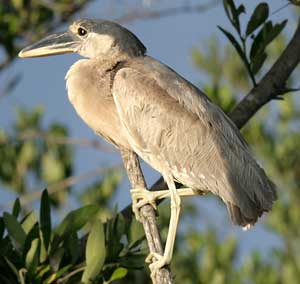 Boat-billed Heron, Akumal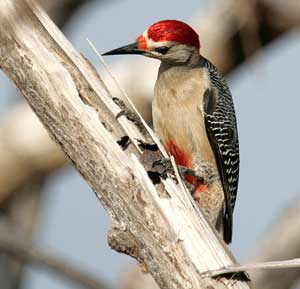 Golden-fronted Woodpecker, Balamku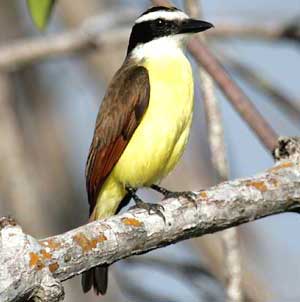 Great Kiskadee, Balamku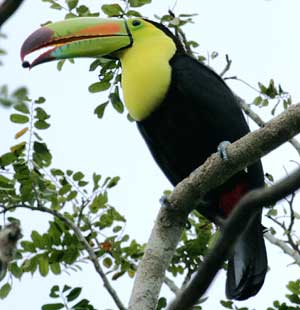 Keel-billed Toucan, Calakmul