Excerpts from Jim Conrad's
Naturalist Newsletter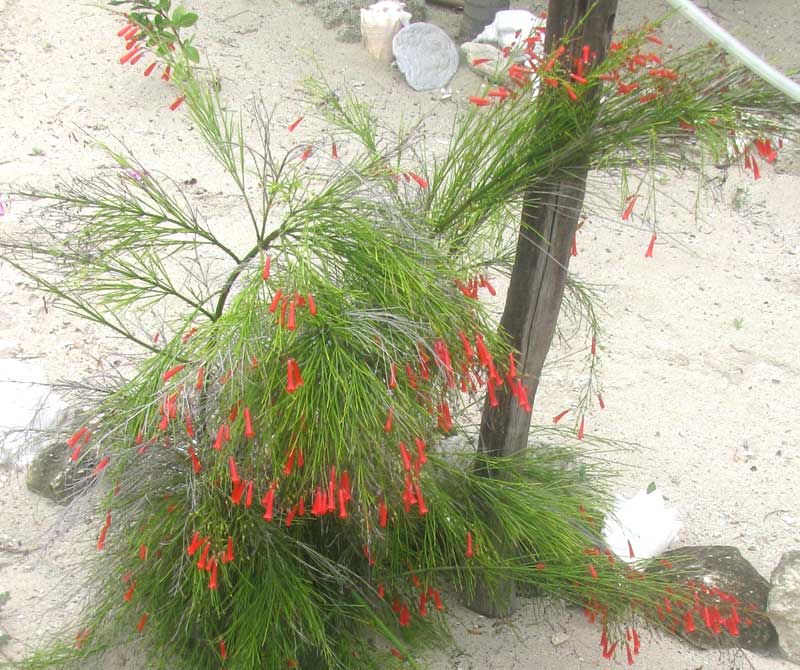 from the September 4, 2011 Newsletter issued from Mayan Beach Garden Inn 20 kms north of Mahahual, Quintana Roo, México
CORAL PLANT
One of Marcia's plants flowering nowadays is shown above. That's a native Mexican plant now widely planted in the tropics because it's so spectacular. Several English names are given for it, including Coral Plant, Coralblow, Fountain Plant, and Firecracker Plant. It's RUSSELIA EQUISETIFORMIS, a member of the Figwort Family, the Scrophulariaceae. A close-up of its inch-long (2.5cm) flowers is below: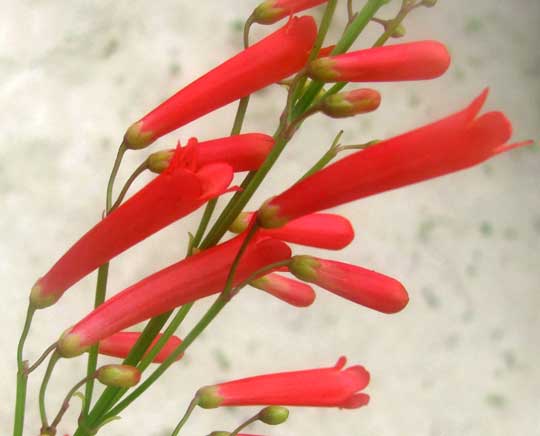 In that picture you can see that some corolla lobes are more up-turned than others. This makes the corolla bilaterally symmetrical instead of radial. If you looked down the corolla's throat you'd see four male stamens arching up to the corolla tube's ceiling, with the female style and stigma running along the tube's floor. That's a perfect configuration for a pollinator entering the flower to have pollen dumped on him from above even as he delivers pollen from other flowers on his underparts.