Excerpts from Jim Conrad's
Naturalist Newsletter
from the October 27, 2008 Newsletter written in Yokdzonot about half an hour by bus west of Pisté, Yucatán, MÉXICO
TWO MILKWEED VINES IN FUGUE TIME
A couple of Newsletters ago I mentioned my days back in Germany when I did botanical illustration for a group of researchers studying the evolution and taxonomy of an obscure tribe of vines in the Milkweed Family. I've found two more members of the same group and my friend Ulli at the University of Bayreuth in Germany has identified them both. Identified pictures of these plants are hard to come by so I'm inserting them here so that future researchers can easily find them.
The first, photographed in late September beside a road near Sabacché about 60 kms southeast of Mérida, is FUNASTRUM LINDENIANUM. Its leaves and flowers are shown below: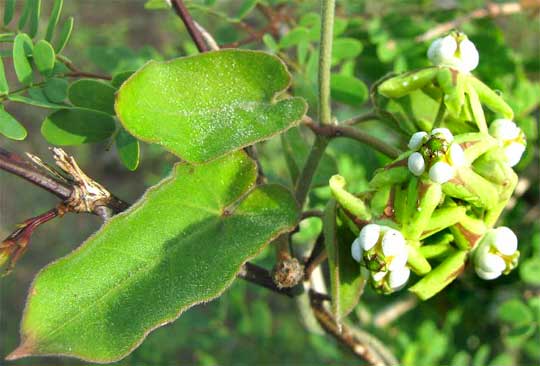 A close-up of one of its nickle-size flowers is next: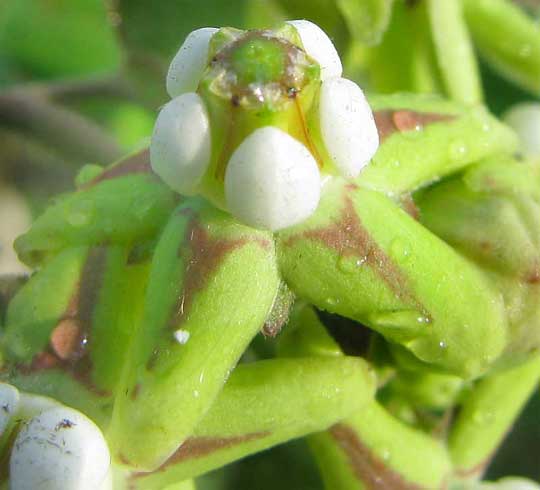 The second, fairly commonly seen forming dense, twining clumps in the forest around Yokdzonot, is shown below: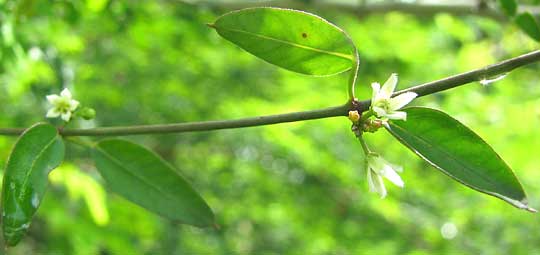 It's METASTELMA SCHLECHTENDALII var. SCHLECHTENDALII. A close-up of two mouse-eye-size flowers appears below: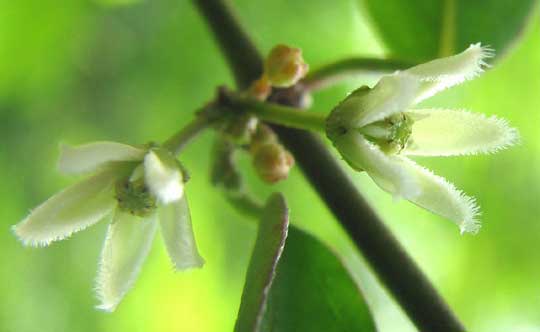 I spent a couple of summers in Bayreuth drawing flowers of the last species and others like it -- dozens and dozens of plants and drawings. And every blossom at first glance looked just like the one preceding it until closer scrutiny revealed that each blossom had something unique about it, something that set it apart from all other flowers in the whole world, and what a pleasure it was to sit day after day revealing those curiosities and special features to others.
Those were delightful summers. Each day when I plunged into the anatomy of each new blossom (always viewing the flowers beneath a powerful binocular microscope) it was like listening to Bach fugues -- endless elegant, pleasing variations on the milkweed theme.
People always ask when they meet such obscure plants as these, "What are they good for?" The real answer is that the question makes invalid assumptions about the world. But if an answer is really demanded you might reply, "They're Creator fugues. If you don't know why the Creator fugues so much, ask Her."