Excerpts from Jim Conrad's
Naturalist Newsletter
from the February 23, 2007 Newsletter issued from Sierra Gorda Biosphere Reserve, QUERÉTARO, MÉXICO
A CACTUS FROM BELOW CAMARGO, QUERÉTARO
Look here: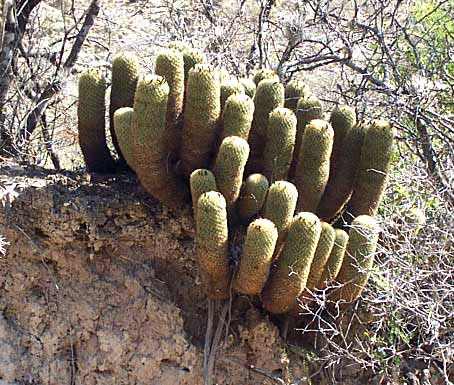 Have you ever met such a congenial-looking cactus family? These, about 1.5 feet tall, grew at the rim of an arroyo's vertical bank. I think they're CORYPHANTHA ERECTA, endemic to three states here in north-central Mexico, but grown widely elsewhere because they are so handsome. I couldn't get to the plants to snatch a flower for certain identification, but they match pictures on the Internet.