Excerpts from Jim Conrad's
Naturalist Newsletter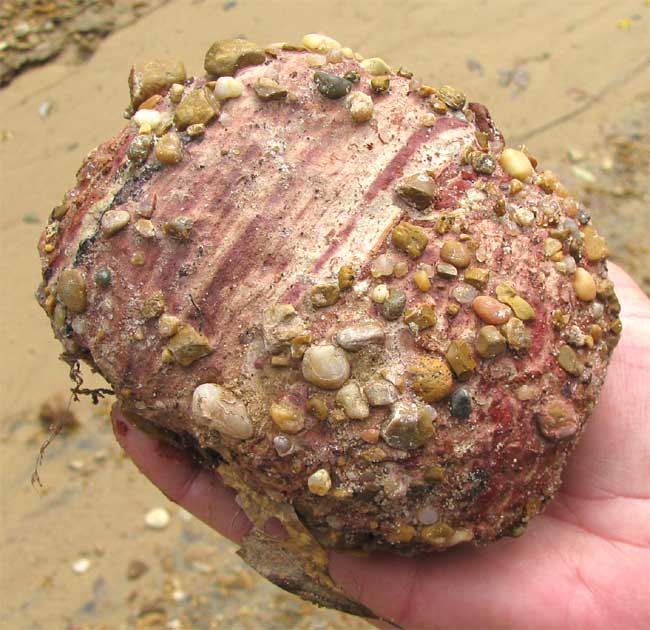 from the March 9, 2009 Newsletter, issued from near Natchez, Mississippi:
MUD BALLS
Above Karen's hand is holding what we call a mud ball. In places down in the bayou such balls of very fine clay are common. The pebbles are restricted to the ball's exterior. With a knife you can cut across the ball passing through nothing but very fine clay with alternating white and reddish layers.
This clay was deposited about 700,000 years ago, before the last ice age, so our layers of clay lie below the deep mantle of windblown ice-age loess covering the uplands here. During my hermiting days near here I experimented with firing pots and cups with this clay. I reported in a 2002 Newsletter, "The next morning as I prepared breakfast over a campfire, the cup baked among the coals. When it cooled, I thumped it and it clinked just like a piece of china. I couldn't scratch it with a fingernail. Later in the day I filled the cup with water and drank from it."
Karen says that when you find such mud balls in the bayous you can start looking for Indian artifacts, suggesting that Indians were attracted to the deposits
At http://www.backyardnature.net/loess/ind_miss.htm you can see Indian pottery shards I found in local bayous back during my hermit days.