Excerpts from Jim Conrad's
Naturalist Newsletter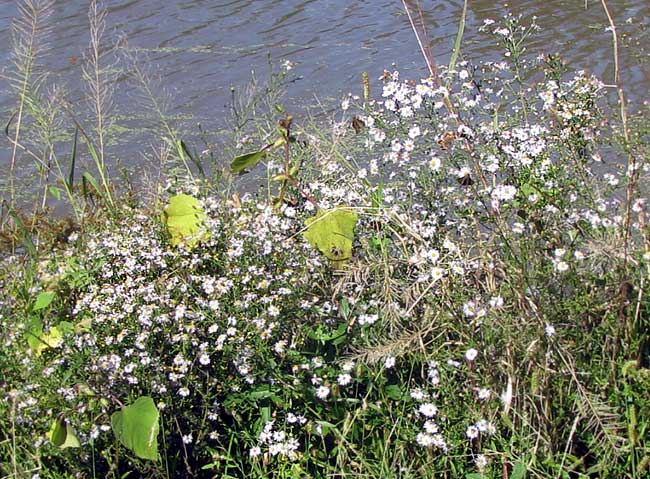 from the October 25, 2009 Newsletter, from near Natchez, Mississippi
FROST ASTERS
Along gravel roads through the refuge's swampy areas the most eye-catching "weed" is the Frost Aster, SYMPHYOTRICHUM PILOSUM -- earlier known as Aster pilosus. A dense spray of its white flower-heads is shown above.
Up close the plant reveals pleasing symmetries, its composite flower-heads each like perfect little daisies with white rays and yellow disk flowers, seen below: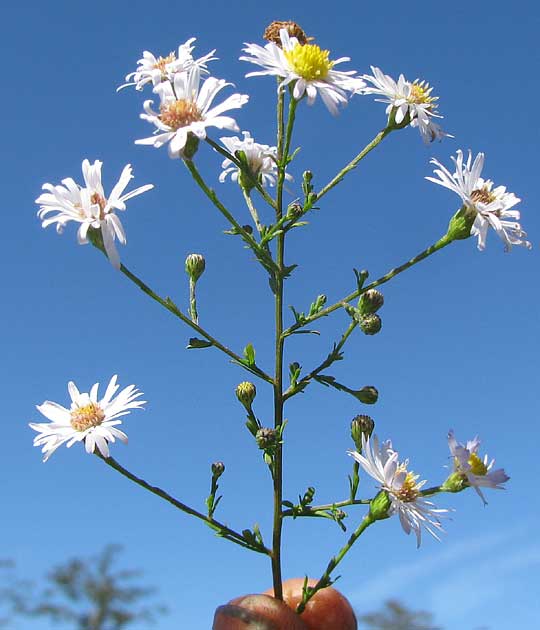 Yet closer you see that each yellow disk flower is a perfect flower all to itself close-packed in the composite flower's center, as shown below: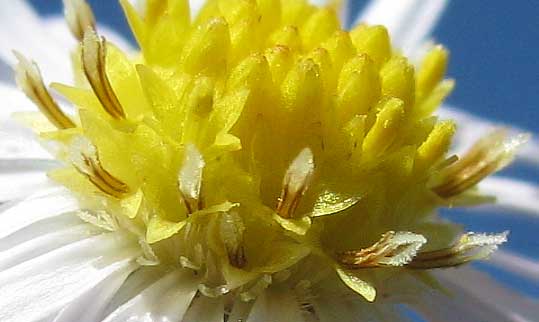 Do you see how each disk flower's yellow corolla parts into five petal-like lobes? The brown things arising from the disk-flowers' centers are pollen-producing anthers. There are five anthers grown together by their edges into a cylinder around the style, which is the "neck" connecting the female ovary with its stigma, which is the fuzzy thing where pollen grains land and germinate.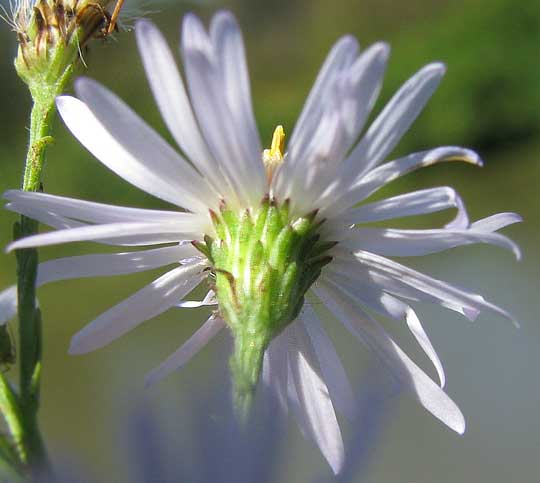 As shown above, below the composite head there are sharp-pointed, green-tipped involucral bracts or phyllaries with incurved margins -- something important to notice when identifying asters, for there's a lot of closely related, look-alike species.
Frost Asters are among the most abundant of all our asters, and are found in rather dry and open places, often in sandy soil as along gravel roads.