Excerpts from Jim Conrad's
Naturalist Newsletter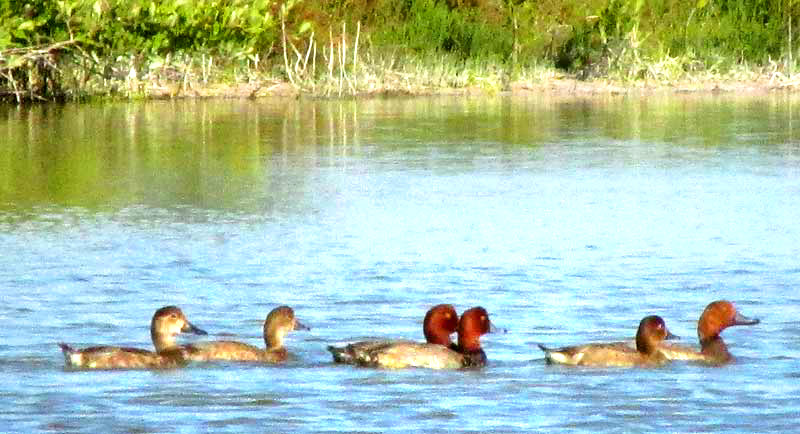 from the December 28, 2014 Newsletter issued from Río Lagartos, on the north-central coast of Yucatán, MÉXICO
REDHEAD DUCKS WHERE THEY'RE NOT SUPPOSED TO BE
Redhead ducks, AYTHYA AMERICANA, are commonly seen throughout much of North America, at least during migration. Though they migrate through most of northern and central Mexico and overwinter in central Mexico's highland volcanic belt, according to distribution maps and the memory of local birders, they're not supposed to occur here in the Yucatan.
However, this week several Redheads are visiting Ría Lagartos Estuary, despite the distribution maps. That's them above.
To those used to seeing Redheads in their usual freshwater lakes of North America's interior, it might seem strange seeing them here coasting by flamingos and pelicans in saltwater lagoons with crocodiles.