LOESS HILLS GEOGRAPHY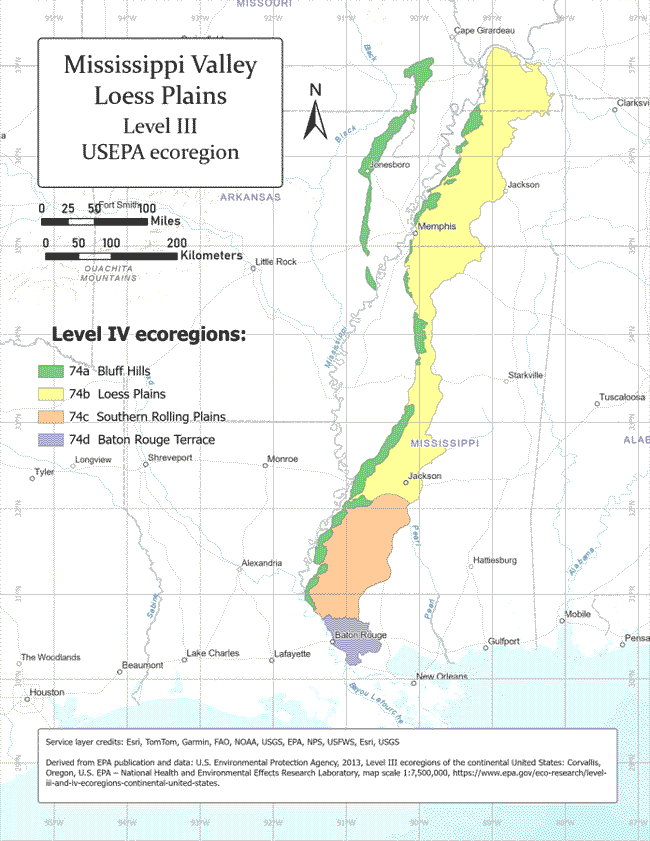 The map at the right shows where most of the US's loess is deposited, and how deep it is. It makes these interesting points:
The Loess Hills Region of the Lower Mississippi Valley corresponds roughly with the red band extending from the extreme western portions of Kentucky, Tennessee and Mississippi, into central Louisiana, plus notice the deposits in eastern Arkansas and extreme southwestern Missouri. In Arkansas the most impressive bluffs are known as Crowley's Ridge.
There's a great deal of loess in North America other than what we have in the Lower Mississippi Valley
However, history, plants and animals typical of the U.S. Southeast are profoundly influenced by loess only in our Loess Hills
In the Lower Mississippi Valley, our loess is thickest where it parallels the Mississippi River's eastern shore, and it diminishes and finally vanishes toward the east
Return to the Geology Menu
Return to the Main Loess Menu