SU-TUT
Especially at weedy forest edges sometimes you see a ten-ft-high (3m) shrub or small tree with really strange, spiraling fruits at the ends of long stems, like those shown below: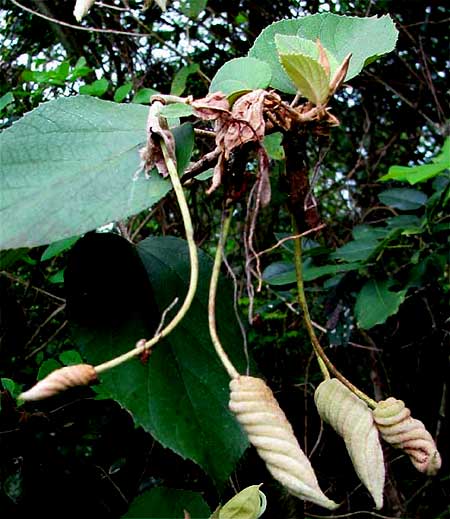 This is Helicteres baruensis, a member of the Hibiscus Family. It has no commonly accepted English or Spanish name, though the Maya I know call it Su-tut.
If you enjoy wandering through traditional markets you may have seen boxes of such fruits sold for medicinal purposes. Once a Maya friend's elderly father told me what the fruits were for. He said:
"Su-tut is for children with speech problems. You put a fruit into the child's mouth, twist it nine times in one direction, then twist it nine times in the other direction, and after you do that for a few weeks the child no longer has problems speaking."