MEXICAN ELDER - Sauco
Sometimes you see compact, hut-high bushes or small trees bearing basketball-sized heads of tiny, white flowers and/or clusters of black, pea-sized fruits, as shown below.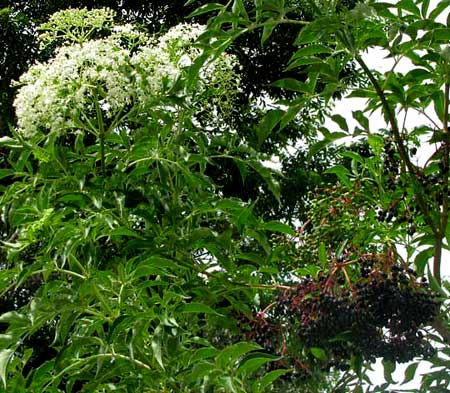 This is the Mexican Elder, Sambucus mexicana. It's native to the Mexican uplands, where its Spanish name is Sauco, but not to the Yucatan. Here it's strictly planted as a garden species. Mexican Elder is closely related to western North America's Blue Elderberry whose fruits are very tasty and nourishing, both for wildlife, and people. However, the Maya I know don't trust the fruits enough to eat them.
The plant's leaves are distinctively twice-compound, as shown below.