FRANGIPANI -
Flor de Mayo
Frangipani, genus Plumeria, is commonly planted throughout the Yucatan as well as the rest of the whole world's tropics because the flowers are so pretty and fragrant. You can feast your eyes on some blossoms below.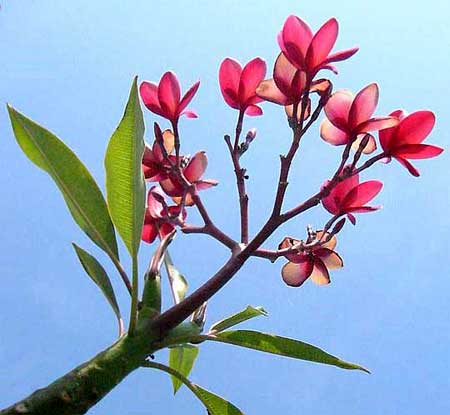 Hawaiian leis typically are made of Frangipani flowers, so people often assume that Frangipanis are Hawaiian. In fact, Frangipanis are native to the Yucatan. Out in the Yucatan woods you can find Frangipanis blooming as prettily as the one above. Two species are listed for the Yucatan. The above one is Plumeria rubra.
During the dry season Frangipani trees lose their leaves, resulting in their naked branches looking like a jumble of dead twigs. Below, you can see what I mean: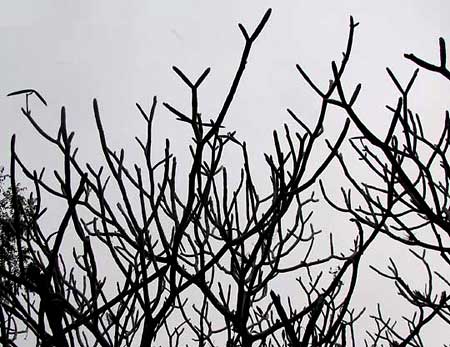 However, when the rainy season returns in May or thereabouts those same branches once again become gloriously arrayed with flowers. The locals often call Frangipanis Flor de Mayos -- May Flowers, because of this spectacular May blossoming.