BEC
As the rainy season turns into the dry season, in November or so, there's a certain medium-size tree with a pleasing form and dark green, leathery leaves -- a perfect shadetree -- that suddenly attracts our attention with drooping panicles of golden-yellow, cherrylike fruits. The Maya call it Bec, and it's shown below.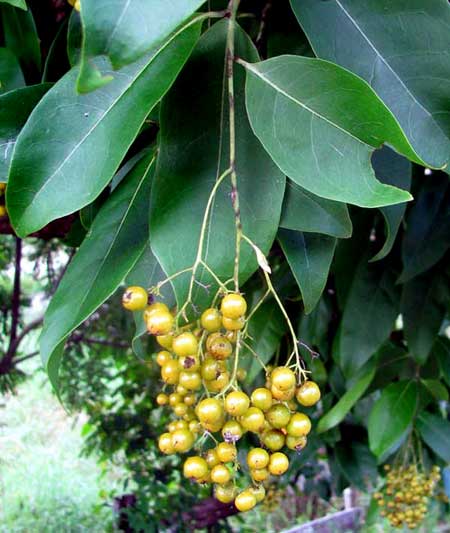 In much of the Yucatan this is a common forest tree. Often along streets and at field edges it is left standing because it's so pretty and makes such good shade. During the rainy season its abundant white flowers attract clouds of butterflies.
Bec is Ehretia tinifolia, a member of the Borage Family. Up North members of that family nearly always are herbaceous -- Bluebells, Forget-me-nots, Comfrey. It just shows that in the tropics sometimes the Northerner's old stereotypes have to be abandoned.