BARBADOS-CHERRY - Nancén
Here's another tree drawing attention to itself twice each year. First, as the dry season begins, in November or so, you notice its peso-sized, pinkish flowers, shown below: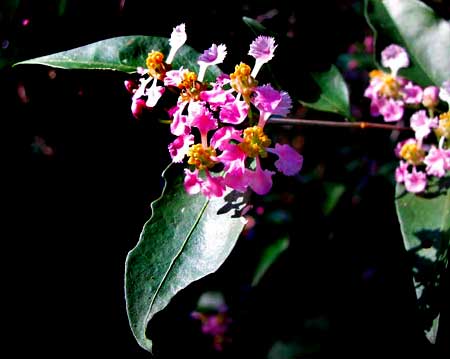 Later, in May or so, at the beginning of the rainy season, once again the tree becomes very pretty with all its bright red, crabapple-like fruits, as shown below: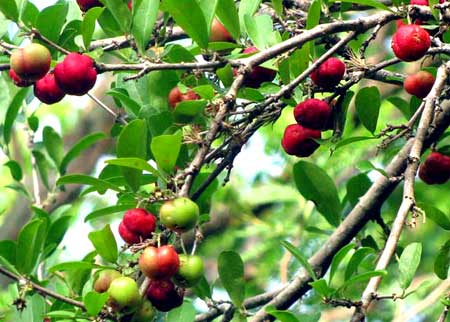 .
This is the Barbados-Cherry, sometimes called Wild Crape Myrtle by Northerners focusing on the pretty flowers. It's Malpighia glabra, a member of the tropical and subtropical Malpighia Family, the Malpighiaceae. In most of North America there are no wild members of the Malpighia Family.
The acidy fruits are thin-skinned and good to eat. They contain 32 times more Vitamin C than a similar quantity of orange juice. When eleven fruit pulps were tested, that of Barbados-Cherry scored the highest anti-oxidant potency. Unfortunately, the ones I pick nearly always are inhabited by worms.
Barbados-Cherries grow from southern Texas through our area all the way to northern South America.