On Mérida's grand Paseo Montejo you might see the palm shown above.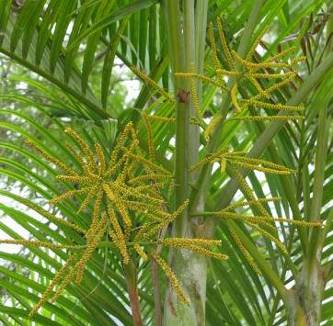 The fronds looked very familiar but it took me awhile to figure out what it was. It's an Areca Palm, Dypsis lutescens. It looked familiar because the species is much planted in pots. The one in the picture stumped me because it's unusual to see such large ones growing from the ground.
The Areca Palm is native to Madagascar but abundantly planted throughout the world's tropics and subtropics. One reason for its popularity is that it's easy to grow, thriving in full sun or shade. It can be grown from seeds or offshoots can be cut from the trunk's base and used to start new plants.