ALVARADOA
A bit into the dry season, around New Year, you begin seeing large, often abundantly occurring trees with ferny leaves bearing 10-inch-long (24cm) racemes of male flowers, as shown below.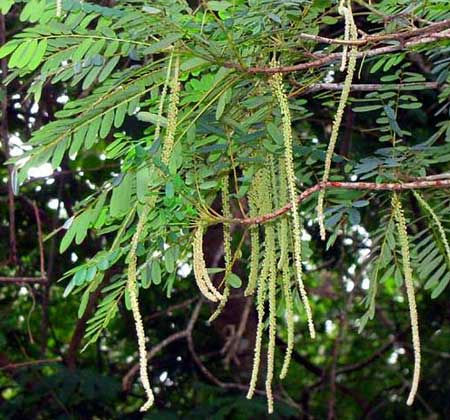 Female trees of this species also bear dangling racemes of female flowers, but they're not nearly as conspicuous. However, late in the dry season, in March or so when the groundcover is dried-up and brown, it's the female trees that catch your eye with their thousands of drooping fruit clusters, as shown below: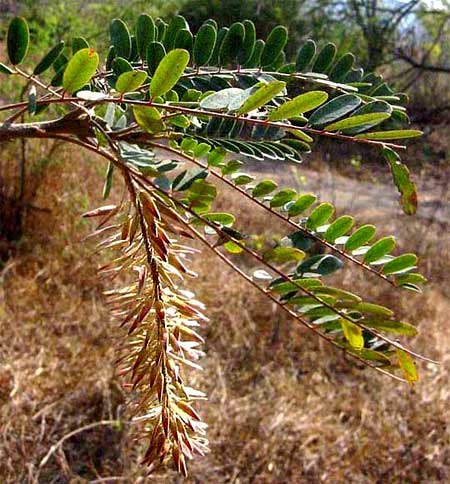 Despite this being such a ubiquitous tree in much of the Yucatan, there's just no good English name for it, so I just call it Alvaradoa, because it's Alvaradoa amorphoides, a member of the mostly tropical Quassia Family, the Simarubaceae. In North America the best-known Quassia-Family member is the invasive Ailanthus, or Tree-of-Heaven, introduced from eastern Asia.
Certain seed-eating birds, such as finches, gorge on the fruits, which appear when food is getting scarce toward the end of the dry season, in May or so.