Lisa McCrory, Earthwise Farm and Forest
Robert Parsons, University of Vermont
Bethany Wallis, Northeast Organic Farming Association of New York
Sarah Flack, Sarah Flack Consulting
Preface
The following farm case study was originally written in 2009 for NOFA-New York's Organic Dairy Handbook, and was used as part of a multi-year study looking at the profitability of New England organic dairy farms. Called "Profitability and Transitional Analysis of Northeast Organic Dairy Farms," the project was led by Drs. Robert Parsons and Qingbin Wang at the University of Vermont. The goals of the project were to collect data and assess the current financial and production status of Maine and Vermont's organic dairy sector, and to analyze the procedure and costs of converting from conventional dairy production to organic production. Project funding has been provided by the USDA National Institute of Food and Agriculture (NIFA) under Agreement No. 2004-51300-02250, Vermont Agricultural Experiment Station; and the John Merck Fund. The project team included Glenn Rogers and Dennis Kauppila of University of Vermont Extension, consultant Lisa McCrory, and Tim Dalton and Rick Kersbergen of University of Maine.
Introduction
Prior to transitioning to organic production in 2004, Earl Fournier and his family milked a high producing Holstein herd and managed them in confinement. The third generation on this farm, Fournier Farms (an S corporation), is located along the Mississquoi Bay in northern Vermont. During their years of conventional farming, animals were kept in a freestall barn where all their feed was brought to them year round. Cows were given a total mixed ration (TMR), offering 30 pounds of grain and an equal amount of forage dry matter. To encourage high appetites and high production, they used bovine somatotropin (bST). Their 90 cows averaged 26,000 pounds of milk per lactation but, because they were pushed hard, they did not last more than 2.5 lactations. "I followed what was supposedly the approved way of doing things," said Earl. Being very good with numbers and having a keen eye on his bottom line, Earl was successful at making milk, turning a reasonable profit and paying down his debt. It was becoming clear, however, that milking 90 cows would not generate continued profit going into the future.
Earl's son, David, was interested in continuing the dairy, and Earl knew the farm needed to change to remain profitable for the next generation. He began looking for an environmentally and financially sustainable method for carrying on the family farm so that he can pass it on to the fourth generation. After working with a planning group and running input spreadsheets on production and grain costs, Earl and David found that organic dairy production would provide this higher net farm profit, even if their annual production fell as low as 13,000 pounds per cow. Since the Fournier farm already maintained a low debt-to-asset ratio, the farm was a safe candidate for the financial investment needed to transition to organic and they presented their proposal to their lender with little resistance. The Fourniers began their transition in December 2003, and Earl admits that it was a "steep, steep learning curve." Becoming accustomed to less milk production and getting the cows to graze were his biggest challenges.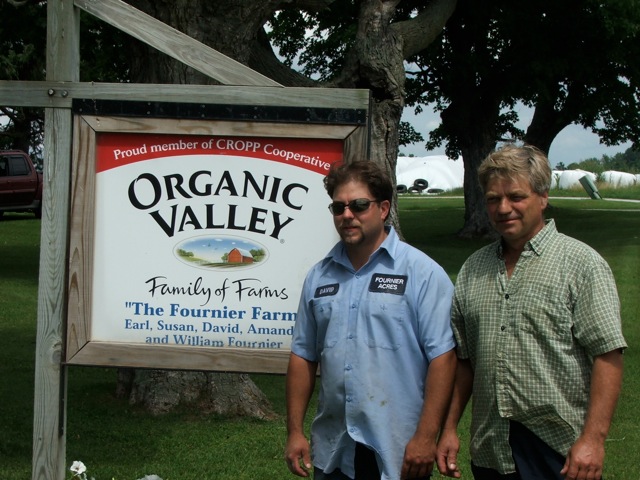 Figure 1. David and Earl Fournier. Photo Credit: Sarah Flack, Sarah Flack Consulting.

To follow the organic requirements, Earl started to make many changes on the farm. He started rotationally grazing his dairy cows and heifers and reduced the amount of grain in his TMR. He put a lot of effort into finding the best forage ration for his dairy both as a harvested feed and as a grazing mix in his pastures. The cows produce 23% less than they were in 2003, with a rolling herd average of 20,198 pounds per cow. However, Earl did not want to push his cows on his newly adopted grass-based system.
Today, Earl and David intensively graze 88 milking cows on 110 acres of pasture. Together, they manage the farm full-time and employ three part-time workers plus Earl's youngest son, William. They store haylage, baleage, and dry hay from an additional 165 acres (some owned and some rented).
Land Management
Earl was 'sustainably minded' prior to transitioning to organic. Manure, crop rotations, and green manures have always been his main sources of soil building and fertility. But his approach to soil management has changed since switching to organic production. He now aims to never leave any land bare and has been paying closer attention to balancing his soils and seeding his hay land and pastures to varieties that work well for his management goals. Cover crops are incorporated heavily into the crop rotation and are planted in the spring and summer. Earl examines his soil's mineral balances and applies lime, sulfur, magnesium, boron, and zinc when needed. He suggests that "Spreading manure lightly allows the plants to better absorb the nutrients," and currently spreads a light application of manure from his liquid manure lagoon three times per year.
The Learning Curve of Grazing
One thing Earl wishes he did differently during his transition to organic was doing a better job training his cows to graze. In the beginning, it was clear the cows were training Earl. He listened to his cows bellowing in the pasture and, not wanting to lose production, he fed them more in the barn. Today, he knows that he should have fed his cows less and stuck to his guns. He remembers his first year of grazing as frustrating because the cows were not making as much milk, but now his cows graze well and he is happy with the milk production. If Earl were to transition to grazing all over again, he would immediately cut the haylage out of the TMR; once he switched from haylage to dry hay and balage, the system worked much better.
Earl's advice to new graziers is to, "Use your prime meadows for grazing." A common mistake new graziers make is to think they should pasture the land they cannot use for something else. The grazing system on the Fournier Farm was developed on some of their highest quality cropland and they now have a nice grazing system in place. With the help of USDA Natural Resources Conservation Service (NRCS) cost-sharing programs, Earl was able to invest in a grazing infrastructure, which included gravel lanes (Figure 2), high tensile fences, and water piped to every paddock. The pasture land is a mix of perennial ryegrass, orchard grass, Kentucky blue grass, festolium, red clover, and white clover. Earl grazes his hay fields, and seeds them with a mix of meadow fescue, alfalfa, perennial ryegrass, white clover, and red clover. He has also tried grazing some BMR sorghum-sudan grass and winter triticale (which he fall plants in newly renovated pieces and grazes the forage in the spring).
Earl begins grazing his herd on about 35 acres of pasture in the spring and by the end of the grazing season, he is using about 90 acres for the milking group, plus another 20 acres for heifers and dry cows. He also sends 25 heifers to a certified organic custom grazing farm during the summer, and keeps his dry cows and some other heifers in a separate grazing rotation near the barn.
The pasture is fenced into 1.2 acre paddocks which get subdivided with polywire depending on herd size and amount of feed available in the pasture. Earl uses the strip grazing method which allows him to give the cows fresh pasture three times per day, encouraging good grazing.
The cows are turned into the pasture when the forage is at least 10 inches tall, and pastures are clipped after grazing several times each year to reduce rejected forage and mature grass. Earl calculated that grazing the cows in the summer reduces the time and cost of feed by half compared to the winter. Always one to look at the bottom line, he has calculated that it is easier to make more money on grass even if you are making less milk. He also feels it is better for the cows in the end.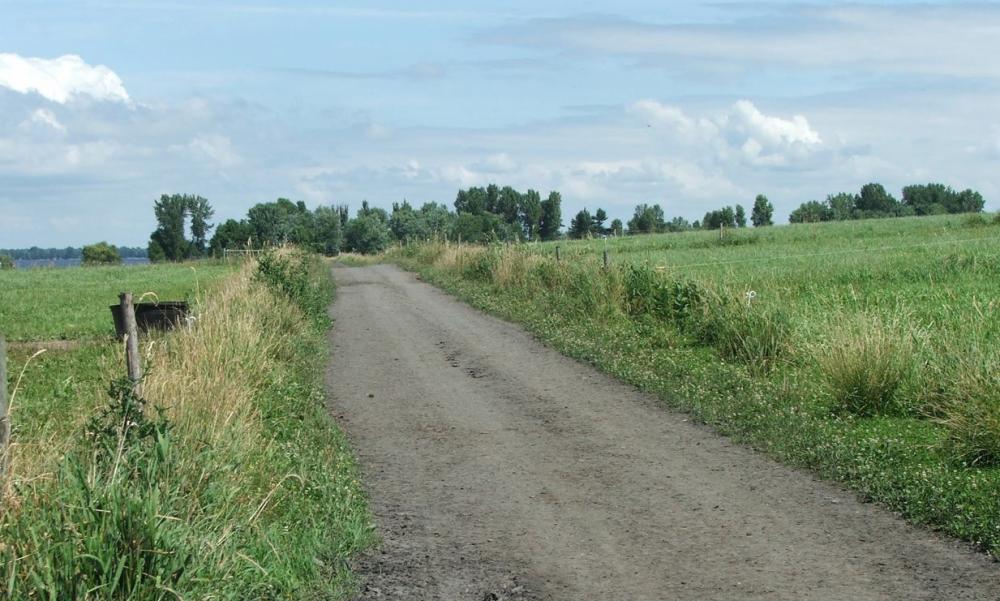 Figure 2. The main lane from the barn to the pastures allows access to paddocks. High tensile fences and water lines are parallel to the lane. Photo credit: Sarah Flack, Sarah Flack Consulting.
Feeding System
With his feeding program, Earl's looks for good body condition, reproductive performance, longevity and healthy rumen function. The amount of grain the cows are fed has decreased by 53% since 2003 and as a result, the demand for forages has increased by 28%. This means Earl and David needed to increase the amount of crop land to meet the herd's annual forage dry matter needs.
The cows get fed a summer ration of 20 pounds of dry matter in the barn (dry hay, baleage, plus 14 pounds of corn, wheat, barley) and about 30 pounds of dry matter from pasture. Near the end of the grazing season, the cows get about 30 pounds of dry matter in the barn and 20 pounds of dry matter from pasture. During the winter months, the herd receives haylage, dry hay, and up to 15 pounds of grain per day. The dry cows get haylage in the winter and pasture in the summer along with a few pounds of grain and dry cow minerals. Heifers over one year of age are fed forages, free choice minerals, and salt. Bred heifers move to the dry cow group 30 days prior to calving.
Earl would like to move away from feeding the partial total mixed ration (TMR) and replace it by feeding grain and dry hay separately in the summer, but he does not have grain feeders in the parlor, so he is working with the current system for now. The feed is supplemented year-round with trace minerals and two ounces of kelp. Earl's forages typically have good protein levels, between 18 and 22 percent. He believes that the total TMR should only contain around 16.5% protein, unless there is a push for high milk production.
Calf Management
During the years of conventional production, all calves were tied from day one to 12 months of age, and were switched to free stalls once they reached breeding age. Bovatec was commonly used during his conventional production years to reduce cases of Coccidiosis. Once he decided to transition to organic, Earl knew that he would need to find ways to prevent Coccidiosis and other illnesses from happening by addressing housing, diet, and his overall management.
Today, calves are raised in individual pens until weaning and then moved to free stalls in small groups. They are transitioned to larger free stall groups as they get older. Earl focuses on providing a low-stress environment by making sure the calves have clean dry bedding, good ventilation, and good nutrition. As a result of the new management system for the calves, cases of Coccidiosis and other forms of diarrhea are low. For those rare cases, Earl has had success using Nemotox by Agri-Dynamics and Calf Shield by Crystal Creek.
Calves are fed whole milk for at least three months, receiving a minimum of two gallons of milk per day and are offered hay and a little grain within the first couple weeks of life. Because milk is high in energy and protein, Earl has started to feed more milk to replace some of the grain consumed. When the calves reach 13 weeks of age, the milk is reduced by half and clean water is provided two times per day. This routine has made weaning time less stressful for the calves.
Livestock Health
Earl learned that it was too costly to simply replace conventional medicines with approved 'alternative' health products. He spent too much money on organically approved herd health medicines in the beginning of his transition, and they were not always effective. Twice, he turned to antibiotics to save a cow's life (the cows then had to be sold in the conventional market as their milk would no longer meet the organic standards). Preventive practices--including good nutrition, good ventilation, a low-stress environment, and a good grazing system--paid off. "If you are going to be successful at [being organic], you must think in a sustainable manner," said Earl.
Under conventional management, Earl's herd suffered from lameness and reproductive issues and relied heavily on breeding hormones to keep the calving interval at 13 months or less. Herd health has improved over the years but Earl has found, "Even now, cows are genetically bred for high production, not to maintain themselves." In 2008, production records showed that the cull rate has gone down from 42% to 30% and number of services per conception has decreased from 3.5 to 2.8. Calving intervals, percent heats observed, and days to first breeding have all remained the same without the use of breeding hormones (which is not allowed in organic production). For details, see Table 1.
Table 1. Production Comparisons from DHIA Records

| | | |
| --- | --- | --- |
|   | Conventional (2003) | Organic (2008) |
| Milk Production/cow/yr | 26,000 lbs | 20,122 lbs |
| Grain fed/cow/yr | 10,120 lbs | 4,776 lbs |
| Calving Interval | 13.1 | 13.0 |
| Average Days Dry | 63 | 63 |
| Average Days Open | 118 | 114 |
| Days First Breeding | 71 | 69 |
| Percent Heats Observed | 76% | 77% |
| Number breedings/conception | 3.5 | 2.8 |
| Average SCC Score | 2.4 | 2.7 |
The Fourniers use Dairy Herd Improvement Association (DHIA) to monitor mastitis and identify problem animals for culling. Earl uses herbal therapies such as Phyto-Mast®, Udder ComfortTM, Royal Udder Care®, ImmunoBoostTM, and Impro Products to treat herd health issues, and believes that although alternative treatments take more time and effort, they are well worth it.
The Fourniers rely on several resources on herd health, including publications by Drs. Hubert Karreman and Paul Detloff, Northeast Organic Farming Association of Vermont (NOFA-VT) meetings, the NODPA Newsletter (a publication of the Northeast Organic Dairy Producers Alliance), and other farmers. He would still like to see more support from the local veterinarians, and acknowledges that their involvement in and knowledge of organics has improved.
Genetics
Prior to transitioning, Earl bred A.I. with Holstein bulls, focusing on production and using the best genetics that he could afford. Today, he is breeding for a "sustainable cow," one that will perform well on a high forage diet and produce a decent amount of milk while maintaining body condition and good health. He has done some cross-breeding, but is not totally sold on it. When he does cross-breed, Earl will pick a top bull within the breed that is genetically selected for longevity (net merit lifetime), low SCC, and calving ease. At this point, Earl plans to continue crossing with his cross-bred cows using more of the New Zealand semen for grass-based genetics.
Economics
Earl learned about organic dairying by visiting organic dairy farms and attending workshops hosted by the Northeast Organic Farming Association of Vermont (NOFA-VT) covering topics that included organic dairy transition, livestock health, and grazing management. He concluded that organic dairy production suited his land and management style and that, over time, his farm would be even more successful. "The future looks brighter than before," said Earl, reflecting on his initial research about organics. He feels confident that organic dairy farming will provide an environmentally and economically sustainable future for his farm. The consistent organic pay price has been good for his financial planning and he is less stressed knowing what his income and pay price will be at the beginning of the year. Earl admitted, "Now I feel I have some control, and the responsibility for success is more on me than on the government or anyone else."
In looking at the Fournier Farm's income and expenses from 2002 to 2009 (see Table 2), organic production has greatly improved the farm's bottom line. Pay price for milk increased from $12.22 per hundredweight in 2002 to $30.86 in 2008, while production per cow decreased by 28% (26,000 pounds to 18,697 pounds). Grain fed per cow had decreased by 53%, feeding 10,120 pounds of grain in 2002 and 4,776 pounds per cow in 2008. Even though the cows ate half as much grain, the cost for grain increased $100 per cow as organic grain is much more expensive than conventional. Costs for hauling milk dropped dramatically, as their organic processor only charged $750 per year regardless of how much milk they shipped. As conventional producers, they paid an average of $0.60 per hundredweight for milk hauling or $14,000 per year.
Breeding costs and medical expenses did not change dramatically, but there was a significant rise in costs for fuel and oil, labor, repairs, seeds and plants, fertilizer, lime, bedding, and general supplies. Some of this increase was due to the rise in costs of goods that had been felt by everyone. In addition, because the Fourniers had the resources to reinvest in the farm, some of these costs represent additional investment in farm assets. Net cash farm earnings were especially high in 2006 and 2007, due to some good years along with cost-share income for some fencing, laneways and water system projects with NRCS. Costs of production took an exceptional jump in 2008 as a result of the increased costs of feed and fuel. The farm was not as profitable in 2008 as it was in 2006 or 2007, and 2009 was even worse. With a surplus of organic milk in the market in 2009 and 2010, Earl's cooperative decreased the pay price by $1.18 in 2009 ($1 MAP, $0.18 adjusted butterfat) and added a milk quota, plus asked for a 7% decrease in production from its members. In August 2010, the milk quota was lifted.
Able to Afford Capital Improvements
During the six plus years of shipping organic milk, Earl has made over $230,000 worth of capital improvements. He has made improvements to the cow barn, calf barn, his son's house has been remodeled, and needed tillage equipment has been purchased with cash. He never could have done these improvements when he was conventional. The added income has allowed Earl and his family to catch up on things that needed attention. The farm is currently supporting two families; son, David, and daughter-in-law, Brandy, are on the payroll, and his wife, Suzie, was able to quit her job and start a catering business from home. Earl does not feel like he has to milk more cows, but if youngest son, William, comes on board, he will have to. "When it's all said and done, organic management and sustainable agriculture can be done. The management level of a farm makes a difference on how successful the farm will be, but the practices do work and you can make a living," said Earl. Since transitioning, the Fournier's have continued their current herd size and for 2011 produced 18,277 pounds per cow from 77 cows for net cash earnings of $74,875. But as Earl remarked, "There are still more capital improvements to make."
Table 2. Fournier Farm Finances
 
Conventional
Transitional Year
Organic
Organic
Organic
Organic
 
2002
2004
2006
2007
2008
2009
Receipts
Milk Sales
$269,515
$266,179
$474,334
$480,483
$507,814
$410,963
  Cwt Milk Sold
22,000
15,658
16,635
16,709
16,453
14,500
  Average # Cows Milking
88
88
89
88
86
80
  Pounds Milk Sold Per Cow
26,000
18,800
18,691
18,987
19,132
18,125
  Milk Price per cwt
$12.22
$17.00
$28.51
$28.76
$30.86
$28.34
Livestock sales
$6,265
$14,358
$20,906
$16,443
$15,746
$12,579
Crop Sales
$2,900
$0
$1,588
$3,000
$4,725
$4,017
Government Payments (NRCS)
$28,270
$83,474
$22,080
$44,483
$3,365
$25,469
Patronage Dividends
$2,474
$5,210
$5,298
$0
$3,446
$4,008
Equipment Rental Income
$1,500
$0
$0
$0
$0
$0
Land Rental Income
$0
$2,500
$0
$0
$0
$0
Conservation Reserve Income
$0
$697
$0
$0
$0
$0
Property Sale
$9,000
$12,274
$0
$0
$0
$0
Reimbursed Expense
$8,622
$135
$0
$0
$0
$0
Other
$0
$0
$3,727
$8,495
$4,594
$1,500
Total Income
$328,546
$384,827
$526,345
$552,904
$539,690
$458,536
 
Expenses
Auto and Truck Expenses
$2,736
$85
$50
$110
$236
$65
Bedding
$10,058
$8,543
$13,337
$13,143
$15,611
$18,251
Breeding
$4,425
$4,175
$5,483
$4,747
$4,510
$2,464
Chemicals/Pesticides
$476
$0
$0
$0
$0
$0
Custom Hire
$11,610
$24,611
$30,716
$18,961
$15,802
$18,502
DHIA
$967
$2,323
$2,182
$3,014
$3,503
$2,597
Fertilizers and Lime
$0
$5,013
$10,076
$7,371
$8,808
$11,992
Milk Hauling
 $14,058
$11,183
$750
$750
$750
$1,200
Feed -- Purchased
$89,596
$69,468
$103,631
$105,196
$108,680
$105,802
Fuel and Oil1
$5,474
$9,172
$14,701
$18,522
$22,482
$12,770
Insurance2
$9,403
$9,957
$8,912
$14,446
$16,961
$5,758
Interest
$29,408
$12,204
$19,847
$25,644
$19,772
$10,948
Labor3
$35,617
$36,19

---

Transition to Organic Dairy Case Study: Franklin Family Farm (Guilford, Vermont): Click here

Lisa McCrory, Earthwise Farm and Forest

Robert Parsons, University of Vermont

Preface

The following farm case study was originally written in 2010 as part of a multi-year study looking at the profitability of New England organic dairy farms. Called "Profitability and Transitional Analysis of Northeast Organic Dairy Farms," the project was led by Drs. Robert Parsons and Qingbin Wang at the University of Vermont. The goals of the project were to collect data and assess the current financial and production status of Maine and Vermont's organic dairy sector, and to analyze the procedure and costs of converting from conventional dairy production to organic production. Project funding has been provided by the USDA National Institute of Food and Agriculture (NIFA) under Agreement No. 2004-51300-02250, Vermont Agricultural Experiment Station; and the John Merck Fund. The project team included Glenn Rogers and Dennis Kauppila of University of Vermont Extension, consultant Lisa McCrory, and Tim Dalton and Rick Kersbergen of University of Maine.

Introduction

Mary Ellen and David Franklin have been dairy farming for 25 years and have been shipping organic milk since 2004. Located in southern Vermont, their farm has a total of 276 acres of which 190 is wooded (40 acres of sugarbush for maple syrup), and 80 acres are used for pasture and hay. They also rent an additional 50 acres for hay and pasture. This case study encapsulates the past 20 years of dairy farming on the Franklin farm and includes key turning points or changes in their farming enterprise that helped the Franklins successfully transition to organic dairy production. For the Franklins, organic dairy farming has saved their way of life. One of their three sons has returned to the farm after completing college and David and Mary Ellen know that if their other two sons come back to the farm after school, they will welcome them with open arms.

Farming Background

The Franklin's farming story begins in 1984 when David and his brother had an opportunity to rent a farm and lease the cattle and equipment from their uncle. David's partnership with his brother ended a year later and David continued running the farm on his own. At the time, he was milking around 85 Holsteins with a production average ranging from 18,000 to 19,000 pounds per cow. David farmed the way he had been taught--growing 100 acres of corn for silage and 100 acres of hay for haylage and dry hay. The cattle were fed at the barn year round with minimal use of pasture and they purchased all their grain.

Around the same time, Mary Ellen, who grew up in Connecticut, attended St. Michael's College in Vermont and later transferred to the University of Connecticut to major in animal sciences. There, she was introduced to dairy farming and has never looked back. Her first job was a farm hand on a dairy farm where she learned how to milk cows, feed calves, shovel manure, and drive a tractor and truck. "I never had so much fun," said Mary Ellen. The farm's herdsperson outlined a comprehensive education plan for Mary Ellen and helped her find her next job which was feeding and raising young stock on a 300-cow dairy. Mary Ellen migrated north to Vermont where she got a job milking 200 cows and worked her way into a herdsperson position where she fine-tuned her skills in A.I. breeding.

In 1986, David purchased the cows from his uncle and, as if fate had drawn them together, David hired Mary Ellen to be his milker. The two got along so well that Mary Ellen's job position changed to wife and farm partner. David and Mary Ellen made an excellent management decision that simultaneously reduced labor costs and made a strategic investment for the future of their farm! Within a few years, they were raising three boys along with their dairy farm enterprise.

Their boys, John, Neil, and Paul, are currently active contributors to the farm enterprise. John has recently completed the 2+2 Program (a scholarship program and partnership between the Vermont Technical College (VTC) and University of Vermont to prepare Vermonters for dairy management positions). Twins Neil and Paul are currently in college -- Paul to VTC to pursue an interest in architecture and Neil to Wentworth Institute of Technology to study engineering.

Figure 1. The Franklin family. Photo credit: Lisa McCrory, Earthwise Farm and Forest.

Grazing and Resource Management Came First

In the early 1990s, the Franklins became interested in Management Intensive Grazing (MIG). At the time, they attended many pasture walks hosted on farms with grazing systems in place. The Franklins still continued growing some corn on rented land and were still renting the farm from Dave's uncle. By the fall of 1992, they decided to stop growing corn and sold most of their field equipment, with the exception of their mower, square baler, rake, kicker, and wagons. They also gave up 80 acres of their corn land and 70 acres of their hay land and switched from growing all their own forages to a mostly purchased feed operation. The switch to a purchased feed operation allowed them to reduce their labor needs and intensify their grazing system so that the cows harvested the majority of their own feed from late April to late October. Soon after, they reduced their herd size from 85 to 65 cows with the goal of having animal numbers better reflect what their land base could support. The money raised from the sale of the equipment and livestock helped them get caught up on bills.

Their new system of purchased feed and MIG allowed them to reduce their labor needs enough to let the hired help go and instead pay a babysitter so Mary Ellen could help with afternoon chores. The money they saved in employee wages went directly into purchasing corn silage at $30,000 per year. The herd's winter diet was primarily corn silage and grain until the Franklins were able to contract with someone to custom harvest round bales for them. The round bales proved to be a nice addition to their winter feeding program, increasing their savings by reducing feed costs as well as adding quality protein forage to their ration. Convinced of the feed value that baleage can contribute to a winter ration, the Franklins eventually invested in their own round bale equipment.

Once they made the decision to park their feed wagon and not supplement the pastures with harvested feed, their grazing system significantly changed. "The cows started to look at the grass in the paddocks as 'what's for lunch.' They got a lot more serious about grazing," said Mary Ellen. Letting the calves out on grass at an early age also helped. Pasture has now become their animals' favorite food.

Productivity of the pastures improved over time. Paddocks that used to last three feedings now last for four to five feedings. The biggest boost came when they learned to watch for "full recovery" (letting the pasture re-grow to about eight inches pre-grazing height) before the cows returned to a paddock. In 2008, the milkers visited paddocks five to six times from late April to late October. Animals are given 12-hour paddocks (milkers are let into a new paddock after every milking), and the average rest period between grazing over the whole season is 27 days. Locating the dry cows to more distant fields in July and August is critical in making sure that there is adequate pasture closer to the barn for the milkers.

The Franklins feel their pastures are very productive and they continue to improve each year with compost and wood ash applications and a good grazing plan. In 2008, they purchased a sub-soiler and have put it to work breaking up hard-pan in some of their fields and then spring-seeded to pastures. It is still a challenge to grow enough stored feed for all of their livestock's winter needs. 

In the fall of 1993 and the spring of 1994, David and Mary Ellen took a course on Holistic Resource Management (HRM, now known as "Holistic Management International") and the experience changed their lives. They were introduced to the concept that all of their wealth comes from the sun, as well as to the soil, mineral, and water cycles. As a result of the course, they created some clear goals for themselves and their farm, and started making changes to their operation based upon what felt right to them. They looked at all the farm resources beyond the land and dairy barns that they were currently renting. The sugarhouse (Figure 2), which had been operated by David's late uncle until the early 1990s, was sitting idle and David and Mary Ellen were interested in giving it a try. They started maple sugaring in 1995.

Figure 2. Sugarhouse rented by the Franklins. Photo credit: Lisa McCrory, Earthwise Farm and Forest.

Purchasing the Farm

In 1997, the Franklins purchased the farm from the estate of David's uncle (owner financed). David's aunt wanted them to stay on the farm and when David presented her with a list of all the improvements they had made over the years ($20,000 value), she accepted that as a down payment. Owning the farm and their exposure to HRM gave them a reason to take a closer look at all their resources. They saw potential in the 190 acres of woods for maple syrup, firewood logs, hiking, and snow mobile trails. They started making compost and applying it to the pastures. They refurbished the old milk house and turned it into a store where they started selling maple syrup and eggs to their neighbors.

Seasonal Dairy Production

In 1996, the Franklins decided to switch to a seasonal milking program. This was attractive to them because it gave them a few months off from milking when they were busy maple sugaring, saved on energy costs, and helped them better manage their cows and calves in groups--from their nutritional needs to drying off, weaning and calving. When the Franklins decided to switch to a seasonal milking program, their herd size decreased from 65 to 50 cows. The herd decrease was in part a management decision, and part due to maintaining a seasonal herd, i.e., cows that did not breed back within a specific window of time did not stay on the farm. As a spring seasonal herd, the cows were on lush pasture right after calving at a time when their nutritional needs were high. The dry period was timed to happen when sugaring season was in full swing. Their farm remained spring seasonal for four years, but they found the process too challenging. Attempting to get all of the cows bred within six weeks and to cash-flow the operation was very difficult to manage.

In 2001, the Franklins switched from a seasonal to semi-seasonal herd, where they now have spring and fall calving windows. They like this system better because they are still able to concentrate calving and have lots of fresh cows as the pasture forage starts to grow. The milking herd is smallest during sugaring season (February and March) and also during July and August when the pasture regrowth slows down. Dry cows are moved off the farm to graze on rented land (a few miles away) so the forage needs of their milkers can easily be met. Another benefit of the semi-seasonal program for the Franklins at the time was to meet organic processor preference of a year round milk supply.

Organic Transition

The Franklins first started thinking about transitioning to organic in January 2000 at the annual Vermont Grazing Conference where they learned that an organic dairy cooperative was actively looking for more organic dairy farms. Since the Franklins were already a grass-based farm and hadn't used chemical fertilizers or herbicides since 1992, they felt that they were close to being organic anyway. That spring, Mary Ellen attended an organic dairy transition meeting, held by the Northeast Organic Farming Association of Vermont (NOFA-Vermont) and met Tim Griffin from Organic Valley (OV). From there, they stayed in touch with Tim on a regular basis, got on the Organic Valley mailing list, and started attending annual OV producer meetings around the state. They started learning as much as they could about organic production methods for the land and livestock.

One initial challenge was the getting on the processor's trucking route. David and Mary Ellen spent a lot of time generating more organic dairy interest in their area so that they could help pull together a truckload of milk. On December 1, 2004, they finally started shipping milk to Organic Valley. Their transition took place at a time when the USDA National Organic Program provided dairy farmers with an "80:20 rule."

The "80:20 rule" allowed a dairy producer to feed up to 20% of their ration (as-fed) from non-organic sources for the first 9 months of the one-year whole herd transition. For the remaining 3 months, 100% of the ration needed to come from organic sources. After the 80:20 rule ceased in 2006, producers were required to feed 100% certified organic forages and grains for 12 months. The only exception is that a producer can feed crops from land on their farm that is in its third year of transition. This rule change increased the average additional feed costs for a 50 cow herd to $48,000.

Prior to initiating the final three months of their whole herd transition, the Franklins had been in a holding pattern (from June 2003 to September 2004), waiting for a milk buyer to commit to them. The nine-month 80:20 period turned into a 15-month period as they did not want to initiate the final three months of their transition until a contract was signed and a pick up date was set. During these final months of their herd transition, David and Mary Ellen were required to feed their livestock 100% organic feed (forage and grain), adding an additional cost of $2,600 per month for organic grain and $1,300 per month for organic hay while still being paid conventional prices for their milk. The farm land had been certifiable since 1995, so it is hard to determine the additional costs they would have incurred had they had transitioned their land and animals all at once. Certainly, the learning curve would have been much greater along with the costs.

The Franklins feel very fortunate to have been able to transition under the 80:20 rule. They say they could never have afforded a whole year of certified organic grain even at the prices set in 2004. The total added expense for transitioning to organic from June 2003 to December 2004 was $16,790: $600 for fly control, $4,000 for organic hay, $1,145 for trucking, $7,800 for organic grain and $3,245 for a loan to cover additional transition costs.

A major obstacle to their transition was the lack of a comprehensive cash-flow plan and a budget to guide them through the transition year. As a result, they found themselves trying to keep a lot of balls in the air, not sure which ball was going to drop. The conventional pay price was rarely high enough to get them caught up on expenses and, with the operation's debt load, they were never able to save for capital improvements. They found themselves in a vicious cycle of borrowing to fix equipment that really needed to be replaced. "The rest of the time you just break down, repair, miss opportunities, repair some more and keep going," said Mary Ellen. "The major advantage was being married to a man that could not see it all go down the drain. [David's] optimism and perseverance are astounding."

The Franklins stopped using chemical fertilizers and herbicides in 1992 at a time when multiflora rose and horse nettle were giving them a run for their money. David refused to turn to herbicides because when a market for their milk opened up, the land was going to be ready. Mary Ellen was very confident that her husband could manage the cows organically because, "he is so dedicated to them and always puts their needs above his; if a cow or heifer needs attention, they get it," she said.

Figure 3. Cows at the Franklin Family Farm. Photo credit: Lisa McCrory, Earthwise Farm and Forest.

Milk Production on a High Forage Diet

When the Franklins switched to a grazing operation in 1992, and then a seasonal grazing operation in 1996, their production dropped from 18,000 pounds per cow to 16,000 pounds per cow. As a certified organic operation in 2004, their production further decreased to about 14,000 pounds per cow. Feed and fuel prices increased dramatically in the Fall of 2007. To accommodate this increase, they reduced the pounds of grain fed per cow. They are currently feeding four to eight pounds per cow in the summer (8% corn and barley ration) and ten to twelve pounds per cow in the winter (12% protein ration).

From early May until the middle of September, the cows get just grain and grass. Pastures are grazed when the forage is about eight inches high and the paddocks are large enough to supply 12 hours worth of feed. The milkers go to a new paddock after every milking until mid-September and then the cows graze during the day and are in at night until the end of October. Managing the pastures in this manner guarantees high quality forage for the animals as well as a productive land-base. The Franklins stockpile forage and continue grazing late into the fall by running fewer milkers in July and August and being able to lengthen the rest periods between grazings to 40 days.

At a workshop on maximizing forage quality, David and Mary Ellen learned to "cut hay early and to cut often – every 30 days." They have tried this technique and it has worked great. During the 2008 growing season, the weather was very dry and they had a very small first cutting. However, second and third cuts provided better yields and the quality of the forage was much better than previous year. Through the 2008/09 winter, they saw a four- to five-pound milk increase per cow compared to the winter before. They plan to follow the same forage harvesting plan in the years to come.

Genetics

The Franklins have been crossbreeding their heifers since 1995. They started breeding with a Jersey bull for easy calving. A few years later, they started crossbreeding their cows beginning with a Holstein cow, crossed with Normande, then with Jersey and then back to Holstein. Over the past five years, they have used a lot of New Zealand Friesian semen. They like the size better and feel the cows maintain themselves very well on grass. The Jersey/Holstein/Friesian cross gives milk high in components and provides a nice sized grazing cow. They only keep those cows that have good temperaments. They continue to use more and more Jersey semen; either New Zealand Jersey or U.S. Jersey selected for type and components. Their cows are hard-working, efficient and well-suited to grazing on their hill farm. "I like the idea of working with smaller cattle as I get older," said Mary Ellen, "[Our cows] are great in the heat, the brown cows attract less flies, have few calving or metabolic problems, and they breed back. Plus, they are beautiful." Mary Ellen thinks that their improved herd longevity is due to a combination of the organic low stress environment, grazing, lots of walking, and New Zealand genetics. They have seen significant improvements since they have been certified organic. The Franklins keep a couple of bull calves for breeding purposes--one from their herd and a second from another farm.

Meat Sales

Mary Ellen and David have always sold sides of beef to neighbors, but in 2002 they got a retail meat license through the Vermont Agency of Agriculture and started selling cuts of beef from their farm store. They started a small herd of Belted Galloways raised strictly for meat. They reduced their beef herd in 2003 because they felt that they needed all the organic feed they had for their organic dairy transition. Income from beef sales averages about $12,000 per year. Their cull cows get put into hamburger and the younger animals go into prime cuts, sides, and quarters.

Hamburger sales dropped when a local slaughterhouse burned in December 2006. A new facility has since been built and the Franklins were the first to use the facility in January 2009. In addition, they've raised some pork and foresee that that niche will grow a little. They started tracking their costs associated with raising hogs and are now charging enough to make it worth their while.

USDA Cost Share Program and Other Federal and State Assistance

In the fall of 1997, with the help of Environmental Quality Improvement Program (EQIP) funds from USDA Natural Resources Conservation Service (NRCS), the Franklins installed a composting pad and filter strip. In September 2004, they were approved for NRCS Grasslands Reserve Program (GRP) funds and received $11 per acre each year for 10 years to support the following projects:

Piping water from a spring to pastures,
Laneways,
Clearing multiflora rose,
Spring development,
GRP set-aside on home farm (mowing one-third of their land after July 15; all can be grazed),
Stream crossing,
High tensile fencing, and
Grazing plan.

The value of the total package is $42,000 of which about 75% is cost shared. They had five years to implement the plan and completed everything by 2010.

Income over Feed Costs

Income over feed cost has increased significantly since they started shipping organic milk. Providing a high forage, low grain ration has added some additional gains in profit. "We now have a grain bill that we can pay, great components, and healthy, long-lived cows, with a wonderful temperament," said Mary Ellen. Many of their cows remain in the herd for five or more lactations, which was not typical before they transitioned to organic production. David and Mary Ellen now cull selectively and have extra animals each year that they can sell, bringing in additional income to the farm while making genetic improvements to the herd. In 2009, they milked 46 cows with a rolling herd average of 12,900 pounds, 572 pounds fat (4.4%) and 425 pounds protein (3.3%).

Grain-to-milk ratio was 1:4 from 2000 to 2006. The feed ration has changed to 1:5. In 2009, average production per cow is 40 pounds. At a pay price of $0.30 per pound for their milk and cost of $0.25 per pound for their grain, their income over feed costs is $10 per cow per day. The Franklins feel that if they can continue making income like this through the summer, they are doing well.

Their milk quality is excellent with their somatic cell count (SCC) running 100,000 or less. Their high quality milk and added premiums for components (butterfat, protein, other solids) pays them an extra $4 to $5 per hundredweight above their base price. As of July 2009, their base price was $26.25 per hundredweight and their pay price with premiums was just over $30 per hundredweight.

Economics and Cash Flow Management

From the time they first met, David and Mary Ellen shared a love of farming, a dream of raising their family on the farm, and they were making enough money to pay the bills with a little left over. Unfortunately, they both admit that they did not have the financial management savvy or knowledge to understand and manage financials of an enterprise with such slim margins. Bookkeeping was handled by both David and Mary Ellen but in a rather disorganized way. Many decisions made were based on short-term survival; they just did what they had to do. They diversified and they worked hard.

When Mary Ellen looks back on some of the milk and other income numbers, she is amazed that they were able to make it. They used to find humor in the fact that they were so deep in debt that there was only one way to go – forward. Selling everything wouldn't have covered their debt, so forward they went and finally the tide turned.

In 2000, Mary Ellen assumed responsibility for the books. She turned to the USDA Rural Development for assistance in organizing their farm business recordkeeping, learning Quick Books, getting familiar with computers, and creating a monthly cash-flow to stay on top of all their enterprises. To this day, David and Mary Ellen sit down and do a cash-flow each month. They don't know how they managed the farm before this.

In 2001, they consolidated their loans, refinanced the equipment and operating debt at lower interest rates, and kept moving forward. Their lenders have always believed in the Franklins and their ability to make things work one way or the other. Mary Ellen remembers a day in June 2003 when they sat down with their three sons and told them that they were going to start the transition to organic and that it was going to work and things were going to get better. Their sons sat there and believed every word, which made Mary Ellen and David even more determined to make it work because they did not want to let their sons or themselves down. These are still emotional memories; they still barely got by, but finally the organic truck came to get their milk in December 2004 and since then, things have been getting better day by day. "Organic Valley saved our way of life," said Mary Ellen, "We could never thank them enough."

Table 1 shows the income and expenses on the Franklin farm from 2001 to 2008. Switching to a semi-seasonal grass-based dairy farm helped the Franklins get through some challenging years, but it was not going to get them into the black. It is clear that their cash income was significantly higher once they started shipping organic milk (December 2004). Another item that is often forgotten when comparing conventional to organic pay price is the fact that organic producers typically pay up to $1,400 per year on trucking while conventional producers pay much more. As a comparison, in 2008, the Franklins paid $900 for organic milk hauling; when they were conventional, they paid $6,000 per year. Another category that stands out is grain expense. When they started feeding organic grain (September 2004), their grain bill doubled in price, but they were actually feeding less grain than they were when they were conventional. Milk production per cow dropped from 16,331 pounds in 2002 to 12,428 pounds in 2008, however they were making a lot more money. They purchased quite a bit of hay and silage from 2001 to 2006 before they invested in a round baler. At that time, they stopped purchasing a significant amount of their feed and started harvesting their own baleage and haylage. Fuel and oil use increased slightly as prices were increasing and they were using more field equipment. They invested in an outdoor wood furnace, which has kept their utilities in check. Veterinary and medical expenses did not change significantly.

Though their debt is still high, it is manageable today. The Franklins spend about $5,000 per month in debt payments and at the end of the year if they have a little money left over, they use it for something that they need. Now, they are able to pay their bills on time and reap the benefits of discounts from paying for their grain on time or greater discounts from pre-buying. This year, they are putting money aside so that they can purchase a second manure spreader.

The Future of Franklin Farm

David and Mary Ellen acknowledge that they do not intend to continue milking 46 cows by themselves over the long term. They have many ideas though and are always dreaming up ways to incorporate them into their farm. Their son, John, came back to the farm when he completed school in 2012 and plans are underway to gradually increase herd size to 65 head, expand the sugarbush, and do more logging to pay for John's salary. If Neil and Paul decide to return to the farm, David and Mary Ellen know that they could make something work. They could tap more trees, do more logging, operate a saw mill, ramp up the store, and/or sell products at farmers markets. There are many possibilities.

For 2011, the Franklins averaged 12,967 pounds per cow from 44 cows as they face the challenge of building the herd through internal growth to accommodate John coming back after college. If John decides not to stay on the farm and the other boys choose not to return, they will probably change some things within the next 10 years. Perhaps they will milk 36 cows (full barn) or they might stop milking cows and sell hay. Right now, they are

---

Transition to Organic Dairy Case Study: Hall and Breen Farm LLC (Orwell, Vermont): Click here

Lisa McCrory, Earthwise Farm and Forest

Robert Parsons, University of Vermont

Preface

The following farm case study was originally written in 2010 as part of a multi-year study looking at the profitability of New England organic dairy farms. Called "Profitability and Transitional Analysis of Northeast Organic Dairy Farms," the project was led by Drs. Robert Parsons and Qingbin Wang at the University of Vermont. The goals of the project were to collect data and assess the current financial and production status of Maine and Vermont's organic dairy sector, and to analyze the procedure and costs of converting from conventional dairy production to organic production. Project funding has been provided by the USDA National Institute of Food and Agriculture (NIFA) under Agreement No. 2004-51300-02250, Vermont Agricultural Experiment Station; and the John Merck Fund. The project team included Glenn Rogers and Dennis Kauppila of University of Vermont Extension, consultant Lisa McCrory, and Tim Dalton and Rick Kersbergen of University of Maine.

Introduction

In the midst of an economic downturn, an organic dairy farm in Vermont--a father/daughter team--is excited about what the future has in store. Jennifer Breen and Louis Hall own and operate an organic dairy farm in Orwell, Vermont. The farm has been in the family for five generations and if everything goes as planned, it will continue for many more generations to come. Though they have only been certified organic since 2007, they feel, financially, far better off than they were using convention production methods.

The farm consists of 462 owned acres and 80 rented -- 250 acres are tillable and they grow primarily alfalfa/grass and clover/grass forage mixes. They have a Holstein herd with 92 milking and dry cows, plus 87 heifers from day old to springing.

Louis had been the primary manager for 33 years, raising three sons and one daughter with his wife, Phyllis. In 1997, Louis contacted his children to see if anyone was interested coming back to the farm as he was approaching retirement and wanted a farm partner. The only child with an interest was Jennifer who felt very strongly that the farm should continue as a productive family enterprise. She returned to the farm in September 1997 and has been learning the in's and out's of dairying from her father ever since. While away from the farm, Jennifer went to college to study Communications and, from there, started a career at an alarm company. She moved up the ranks to a supervisory role where she was introduced to (and found that she loved) business management, which has been very helpful in her current position as partner to the farm business.

Figure 1. Louis Hall and Jennifer Breen. Photo credit: Lisa McCrory, Earthwise Farm and Forest.

Transition to Organic

Louis originally suggested the switch to organic. Admittedly, the motivation for transitioning to organic was financial at first. The land was managed organically as early as 2003 and then one day "out of the blue," Louis announced that they were going to transition the dairy herd to organic. Jennifer thought that he was out of his mind. However knowing that he was not going to back down, she started to do her research and did not hesitate to approach neighboring organic dairy producers whenever she had a question.

The support from fellow organic dairy producers, USDA Natural Resources Conservation Services (NRCS) and the resources from Vermont Organic Farmers (VOF) certification staff has been extremely useful. From answering questions to passing on some organically approved medicines to try (and even coming to the farm to do some field work), Jennifer and Louis have been very impressed and thankful.

Despite Jennifer's "Doubting-Thomas" attitude (Jennifer, like many farmers prior to transition, was worried about not being able to use hormones on problem breeders, and handling sick cows without antibiotics), their transition experience was very good. They began transitioning the farm in 2006; it was a tough year for them to transition as it was a very wet growing season, which made harvesting their forages on time challenging, and the conventional pay price for their milk was down.

Milk production per cow prior to their transition averaged 18,500 (60 pounds per cow). In 2008, they were averaging 17,200 pounds per cow and, in 2009, their production increased to 17,600 pounds per cow. Ultimately, they are hoping to return to their past production levels of 20,000 pounds per cow. Milk quality has been excellent (84,000 somatic cell counts (SCC)) and butterfat and protein runs about 3.7 and 3.0 respectively. With all their quality and component premiums, Jennifer has calculated that they are currently making about $32 to $33 per hundredweight.

"I feel that organically, we are financially far better off than we were conventionally," said Jennifer. "I am able to purchase things I need to purchase. We can now afford a hired man (since September, 2008); it's nice to have time off."

Figure 2. Cows at Hall and Breen Farm. Photo credit: Lisa McCrory, Earthwise Farm and Forest.

Grazing

As part of the technical assistance and resources they receive from USDA NRCS, Louis and Jennifer signed up to have a prescribed grazing plan written for their farm. The plan has helped them learn how many cows their pastures can support for a given grazing season, and have goals to increase their pasture (crop) production by intensifying their management including providing adequate rest periods, reseeding where appropriate, and having a good nutrient management plan that they can follow. In the summer of 2010, Jennifer hosted a workshop on her farm focused on the new USDA National Organic Program's (NOP) Pasture Rule (effective June 17, 2011). She found that the Pasture Rule brought with it some added paperwork, but now knows what is expected of them for the 2011 grazing season, and knows that they have enough pasture to be in compliance with the new Pasture Rule requirements.

Government Cost-Share Programs and Transition Payments

Taking a proactive approach to their land management has also been worthwhile. Jennifer and Louis utilized the government programs that were available to them through NRCS including AMA (Agricultural Management Assistance), which provide cost share assistance and technical services to eligible producers addressing issues such as water management, water quality, and erosion control and related natural resource concerns on their land. EQIP funds (Environmental Quality Incentives Program) were also used to improve their perimeter fencing, add pasture acreage, develop their water systems, write a nutrient management plan, and transition their land to organic production. The total cost for the improvements made to the pastures and water system was around $40,000 of which approximately $30,000 was covered by the cost share funds.

Now that the cows have access to fresh water in tubs, the cows no longer drink out of the creek if there is a choice. With the financial and technical assistance from these NRCS programs, Jennifer and Louis have been able to make improvements to their land – something they otherwise would not have been able to afford.

Livestock Health and Preventive Management

Jennifer and Louis have learned to take proactive and preventative approaches with their cows and calves. They have implemented the following on their farm.

They started a vaccination program to prevent breeding and aborting problems that may have been caused by Leptosporosis. The vaccination program includes a Lepto vaccine four times per year, a 10-way vaccine two times per year, and an E-coli vaccine at dry off. Cows today are showing good heats and overall herd health has improved.
They use Holistec's 911 paste whenever they have a cow with scours, retained placenta, mastitis, or other signs of less than optimum health.
They offer probiotics and Bio-Mos (Alltech product) to their calves to prevent incidence of coccidiosis.
They improved the ventilation in the calf barn to reduce the incidences of chronic coughing and pneumonia and they make sure that the calves have clean dry bedding at all times.
They keep their calves on milk for the first three to four months of life (longer than they did as conventional farmers).
They pay attention to milk quality and individual somatic cell counts (SCC) to address issues early on and capture added premiums from high quality milk. DHIA and CMT testing are relied upon heavily. A recent DHIA test was 120,000 SCC, 3.2% Butterfat and 3.0% Protein earning them the highest reward for milk quality from their processor.
They experimented with offering free choice kelp and minerals, but the free-choice kelp was getting too expensive. Now, they add kelp and minerals to their grain mix and organic salt blocks are always available.

Calves and Breeding

From birth to 12 months, the heifers stay in the main barn and are managed in freestall pens. Bio-Mos is mixed in the milk from day one and continues to be added in the water for a short while after weaning. If they get a case of coccidiosis (which is rare now), they treat it successfully with a coccidiosis nosode (homeopathic remedy) from a local veterinary clinic. For scours, they feed the calves yogurt and/or eggs. Calf grain is offered after one week of age.

Cows are bred A.I. exclusively using Holsteins. They breed for feet and legs, high udder, good teat placement, and low SCC. Adding robotic milkers to their farm operation has been in the plan for over three years now, so they have been breeding their cows to have udders that will work well for this system.

Figure 3. Healthy calf with Jennifer. Photo credit: Lisa McCrory, Earthwise Farm and Forest.

Feeding, Housing, and Milking System

The milk cows are housed in a freestall barn with computer grain feeders. They wear a transponder on their neck and the computer system feeds out and tracks what the cow is eating on a daily basis. Wrapped round bales or dry hay is always available to the cows in the manger. This system requires little effort and time; Jennifer can have her cows fed in about 15 minutes. They milked in a double four parlor until they installed robotic milkers in 2011.

To supplement pasture, the 65 milk cows are offered about one round bale a day, and a 12% protein grain. The cows are moved to a new pasture at least once a day. With their more intensive approach to managing pastures, they are now seeing a lot more clover. In the winter, they feed four round bales per day supplemented with the grain formulation. They work with their nutritionist to alter the grain formulation whenever there is a significant change in forage quality. In summer 2010, they fed corn meal as a second feed available in their computer feed system to try to keep the cows' energy levels higher.

Robotic Milkers for 2011

Jennifer and Louis recently invested $100,000 as a down payment for two robotic milkers, which were fully installed by July 2011. They are borrowing an additional $500,000 from Farm Services Agency (FSA) and their local bank which will cover the lease of the two robotic milkers and the necessary modifications needed to their existing dairy barn and barnyard. In addition, in 2010, they built a 52' x 72' freestall barn for their milkers. This construction provided an additional 64 stalls so that they can comfortably expand their herd to 120 milkers.

Why robotic milkers? When they were considering expansion, Jennifer started thinking about how she was going to run the farm and have time to spend with her family. Her children are still young and her husband, Paul, would like to spend more time with her as well. "I grew up in a time when 'mom' didn't work at all or, in my case, not until the kids were older," said Jennifer. "Times have changed, but kids still need their parents around." Robots, she feels, will help her address this situation. There are still more than enough things to do on the farm, but now Jennifer can attend a ball game if she wants and does not have the five-hour chore of milking every day.

Jennifer feels that the robotic milking system is a good match for any small or organic farmer who needs to address labor or health issues. She knows of other farms that would not have continued dairying (due to bad knees or a bad back) had it not been for the robotic milking systems. Another farm she knows has started an agri-tourism business featuring his new robotic milking system and makes more money from farm tours than he does from selling milk.

Financially, one robot installed will cost about $200,000. If a farmer were to pay for hired help at $15 per hour including taxes and benefits, the robot milker (the worker's replacement) would be paid off in seven years. Jennifer and Louis have been to Canada to look at robots from two different manufacturing companies and have visited at least 12 farms with all types of setups. They have spoken to farms in New York, have kept close tabs on a robot milker installed in nearby New Hampshire, and receive almost daily reports from a Vermont farm that recently installed a robot milker. "Do you know that they [the robotic milkers] sample every quarter from every cow every time they get milked?" said Jennifer. "It is like having DHIA on retainer with milk sample results available in minutes. Plus the cows are weighed every time they get milked. You can tell who is in heat without even seeing the cow; just based on behavior and visiting the robot. If Betsy is normally running a 200 SCC and today she spikes a 350 SCC, the robot will throw her milk away if you program it to do so."

Figure 4. Robotic milking facility under construction. Photo credit: Lisa McCrory, Earthwise Farm and Forest.

Economics of their Organic Dairy

Going organic was a great financial move for Jennifer and Louis (see Table 1), but 2006 was a challenging year to conduct their 12-month, one-time whole herd transition. Being one of the farms able to take advantage of the now defunct 80:20 rule, they were able to feed 20% conventional feed for the first nine months of their transition year, and 100% organic feed for the remaining 90 days. However, 2006 was a poor forage year, so their cost of transitioning was a little higher than it might have been. The government cost-share programs and the transition payment provided by their milk buyer helped them through the costly transition to organic dairy production.

In June 2007, they started receiving the organic price for their milk, bringing their pay price from $12.84 per hundredweight (2006 conventional pay price) to $28.75 per hundredweight. Where milk sales totaled $150,983 in 2006 (for 11,752 hundredweights), two years later, the farm saw milk sales of $426,462 (for 14,435 hundredweights).

An increase in pay price for organic milk comes with increased costs for an organic operation. Feed costs increased almost three-fold from 2006 to 2008. This was partly due to the fact that the herd size increased by 25%, but the real hit was organic grain prices--often organic grains costs twice as much than conventional feed. It is not uncommon for a dairy farm to decrease the grain fed when making the switch to organic production (and replace the grain with high quality forage), but Jennifer and Louis were happy with their feeding program and did not want to change what they were doing. They continue to feed their cows an average of 20 pounds per cow per day.

Other areas where additional money was spent included fencing, seeds and plants (all part of their cost share plan with NRCS), and supplies and repairs (more money was spent on these because, as Jennifer would say, they could). They were now able to take care of projects that kept being set aside due to lack of funds, including repairs to the tenant house, purchase of a trailer for their hired hand (who started in 2008), a new grain bin and ventilation system for the calves, building additional freestall space for their cows to support their herd expansion, and repairs to equipment that were long overdue.

Fuel and oil prices increased dramatically late in 2007 and continued to climb in 2008. By the fall of 2008, the operation took on a new employee and provided housing which meant that more fuel and oil was used for the additional dwelling. The cost of feed, supplies, bedding, and services all increased as a result of the increased fuel prices.

In 2008, they also spent a lot of money on semen and breeding, due to having a large number of heifers coming in as well as some breeding challenges that year. Though breeding increased, the vet bills on a per cow basis decreased. Jennifer and Louis spent $113 per cow in 2005 and, in 2008, their vet bill decreased by 35% to $74 per cow (it increased to $89 per cow in 2009).

Jennifer and Louis did a heavy culling on their dairy herd in 2009, based upon Horizon Organic's request to voluntarily reduce milk production by 5% to 10%. As a result, quality of milk has increased significantly, as the cows that were culled tended to be the higher SCC count cows. In the summer of 2010, their processor lifted their request to decrease milk production as the demand for organic milk started to increase again.

With the additional 64 stalls in their new freestall barn and the two robot milkers, Jennifer and Louis plan to increase their herd size from 90 cows to 120 cows. They will grow their herd as quickly as they can by keeping all their replacement heifers. Will it cash flow? Their business plan, production history and good credit show that the project is within their means. Again, they are on a new learning curve, learning how to adapt a pasture-based organic dairy system to their robotic milkers. There have been challenges but they are moving forward, increasing production, and enjoying more free time due to the robots. In 2011, the farm averaged 16,267 pounds per cow for 95 cows. They are not spending so much time milking but now get occasional phone calls from the robot's computer if something is not quite right. Things sure have changed from grandpa's time!

Treating the Farm Like a Business

The Hall and Breen Farm Limited Liability Company (LLC) was created in 2006. The LLC owns the cattle, machinery and equipment, and rents the land from Louis and his wife. Jennifer and Louis were 15:85 partners in 2007 and 25:75 partners in 2008; the ratio is changing every year as part of the transfer plan.

The change of business structure did not happen overnight. It took about three years of research, talking with family members, business planning, and finalizing details with an attorney. They started the process by participating in a series of Transferring the Farm workshop offered by the University of Vermont (UVM) where they learned that to do it right, it takes lots of planning and time, time, time. Living wills need to be written, life insurance policies created, and a business plan needed to be written. "Don't just make a business plan, use it!" said Jennifer. They consulted with their tax accountant whom they have used for many years, and they found a lawyer familiar with both farming and taxes. The LLC was a good vehicle to transfer the farm from one generation to the next for their particular situation.

"If you don't have a plan [for your farm business], you don't have a future," said Jennifer. Going through the steps of designing a business plan was painful, but it forced them to think about what they were doing, what they want to do, how they are going to do it, and how they are going to keep doing it. Jennifer and Louis are very appreciative of the help that they received from UVM. The business plan also helped Jennifer think about how she wants to include her children – the farm's next generation – into the business. Agri-tourism may become a part of their business plan, but those ideas are still young. "A business plan shows [to lenders] that you have sat down and thought about what you are doing and what you want to accomplish," said Jennifer.

Table 1. Hall and Breen Farm LLC Finances
 
Conventional
Transition Year
Organic
Organic
Organic
 
2005

2006

2007
2008
2009
Cwt Milk Sold
12,689.00
11,752.00
13,318.74
14,435.77
14,781.48
Avg # Cows Milking
63
63
84
85
85
Pounds Milk Sold per Cow
20,141
18,654
15,856
16,983
17,350
Milk Price per Cwt
$15.71
$12.84
$24.13
$29.54
$30.38
 
 
 
 
 
 
Receipts
 
 
 
 
 
Milk Sales1
$179,298
$150,983
$321,421
$426,462
$449,061
Livestock, Cull & Calf Sales
$13,226
$11,900
$5,754
$12,914
$13,667
Livestock, Dairy
$0
$0
$0
$0
$0
Crop Sales
$1,500
$0
$2,880
$710
$945
Lumber Sales
$0
$0
$945
$356
$0
MILC Payments
$0
$0
$310
$0
$13,514
Government Payments
$5,313
$38,374
$24,635
$9,019
$20,561
Patronage Dividend
$18
$0
$203
$279
$132
Property Sale
$0
$0
$0
$0
$0
Other
$0
$4,065
$1,700
$0
$0
Other

---

Organic Vegetable Production Systems, Potting Mixes: Click here

This is an eOrganic article and was reviewed for compliance with National Organic Program regulations by members of the eOrganic community. Always check with your organic certification agency before adopting new practices or using new materials. For more information, refer to eOrganic's articles on organic certification.

eOrganic T879,890

---

Video Clips on Organic Weed Management: Click here

---

Planning for Ecological Weed Management in Organic Vegetable Production: Click here

This is an eOrganic article and was reviewed for compliance with National Organic Program regulations by members of the eOrganic community. Always check with your organic certification agency before adopting new practices or using new materials. For more information, refer to eOrganic's articles on organic certification.

eOrganic T1047

---

Access to Pasture Rule: Click here

This is an eOrganic article and was reviewed for compliance with National Organic Program regulations by members of the eOrganic community. Always check with your organic certification agency before adopting new practices or using new materials. For more information, refer to eOrganic's articles on organic certification.

eOrganic T1130

---

Organic Vegetable Production Systems, Introduction: A Systems Approach to Organic Weed Management: Click here

This is an eOrganic article and was reviewed for compliance with National Organic Program regulations by members of the eOrganic community. Always check with your organic certification agency before adopting new practices or using new materials. For more information, refer to eOrganic's articles on organic certification.

eOrganic T879,932

---

Organic Vegetable Production Systems, Preventative Practices in Organic Weed Management: Click here

This is an eOrganic article and was reviewed for compliance with National Organic Program regulations by members of the eOrganic community. Always check with your organic certification agency before adopting new practices or using new materials. For more information, refer to eOrganic's articles on organic certification.

eOrganic T879,933

---

Organic Vegetable Production Systems, Control Practices in Organic Weed Management: Click here

This is an eOrganic article and was reviewed for compliance with National Organic Program regulations by members of the eOrganic community. Always check with your organic certification agency before adopting new practices or using new materials. For more information, refer to eOrganic's articles on organic certification.

eOrganic T879,934

---

Organic Vegetable Production Systems, Video Clips on Organic Weed Management: Click here
Organic Vegetable Production Systems, Case Studies on Organic Weed Management: Click here

This is an eOrganic article and was reviewed for compliance with National Organic Program regulations by members of the eOrganic community. Always check with your organic certification agency before adopting new practices or using new materials. For more information, refer to eOrganic's articles on organic certification.

eOrganic T879,1046

---

Case Studies on Organic Weed Management: Click here

This is an eOrganic article and was reviewed for compliance with National Organic Program regulations by members of the eOrganic community. Always check with your organic certification agency before adopting new practices or using new materials. For more information, refer to eOrganic's articles on organic certification.

eOrganic T1046

---

Control Practices in Organic Weed Management: Click here

This is an eOrganic article and was reviewed for compliance with National Organic Program regulations by members of the eOrganic community. Always check with your organic certification agency before adopting new practices or using new materials. For more information, refer to eOrganic's articles on organic certification.

eOrganic T934

---